As a marketer, I always find marketing and advertising incredibly interesting, and directories have been an interest of mine for a while. Directories can be both positive and negative and based on the quality of the directory and services offered, they can have a variety of different results for your business when you sign up to them. Some can be positive, and some – very negative. Today I'd like to talk a little bit about a local directory service that started here in the UK in a little town where I grew up.
The first Things To Do In website was started by businessman Paul Nash of Clacton who started a website called Things to Do In Clacton. The initial website was a massive success and Paul quickly turned it into a commercial business.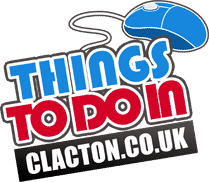 Paul Nash stated: "There wasn't a 'things to do in Clacton' website so I thought it was a fantastic idea and we decided to buy the domain which then led to branching out to multiple locations across the UK.
The original idea was to start out as an attraction based business however due to rapid success, Things to Do In has evolved into an online business advertising directory with the main reason being they had over one hundred and thirty page one Google search terms just in Clacton alone!"
Paul has since taken the business nationwide and beyond, opening up locations in London, Essex, Colchester, and throughout England. He has also branched out globally with franchises opening up in Beverly Hills in California and also Bradenton and Kissimmee in Florida!
What Are Things to Do In Directories?
Things to Do In Directories are a series of websites owned and run by Things to Do In Limited. They provide a valuable service for many companies across the UK and they have been expanding into America and across the globe.
Their websites are incredibly strong and form a powerful network globally, which allows them to empower their clients and franchise owners alike, ensuring that even fledgeling businesses just starting out can get quick and cost effective representation online, and seasoned businesses and websites can increase their visibility in search results – in some cases drastically. This sets them apart from just about every other kind of directory out there, as there are few directories that give the same quality of service.
Should I advertise with Things To Do In Franchises?
Advertising with Things to Do in is a worthwhile investment. Not only do you get fantastic online representation through their websites, but they also allow you a do-follow backlink on their subscription services. Considering the power of their websites, these links are incredible for helping you get your business seen and increasing your website's presence in search engine results. 
A lot of directory websites offer services such as SEO and backlinks and promise the world but cannot deliver for a variety of reasons, from their own poor domain authority to no-follow links and dubious marketing strategies. Things To Do In has a powerful network of interconnected websites that enable each of their sites to rank highly and be valuable, even when they are first setting up in a new town or county – even in a new country, as has been shown with their recent expansion into Florida and California. 
Can I own a Things To Do In Directory Website?
Yes! Things to Do In is a Franchise. At the time of writing it costs just under £10,000.00 to buy the rights to run your own franchise. Things To Do In directory websites are expected to make around £50,000.00 in their first year and can earn as much as £100,000 per year in their second year. So for a savvy business person they can be a real cash cow.
What Support does the Things To Do In Franchise give it's Franchise Owners?
Due to their integration with the Things To Do In brand, each franchise will start off with a ton of support from the other websites run not just by the team at Things to Do In, but also other franchise owners. They are relatively easy to run whether you like meeting people person to person or if you use emails to contact local businesses. 
Are Things To Do In Franchises Good for B2B Marketers and Business Networking Group Owners?
They are an excellent way for B2B Marketers and Business Networking companies to make money, and help increase their local value, allowing them to support their members and friends and make some profit at the same time.
Is Getting My Business onto a Things To Do Directory a Good Investment?
Many businesses have been with the original Things To Do In Clacton for a very long time and have testified to the success the directory listings have brought them. 
Gaynor Young of Young's Ice's reviewed them with: "Thank you for such effective advertising I revive daily contacts & business leads."
They have numerous other happy customers, including the company I used to work for, Open Space Advertising. The power being on their websites gained us was easy for me to monitor and I was able to easily see the value of them helping us gain a much better search engine ranking.
Overall, I rate the franchise and the directories themselves as fantastic. In the past few years, they have developed the websites fantastically, speeding them up and adding more content and increasing their visibility exponentially.