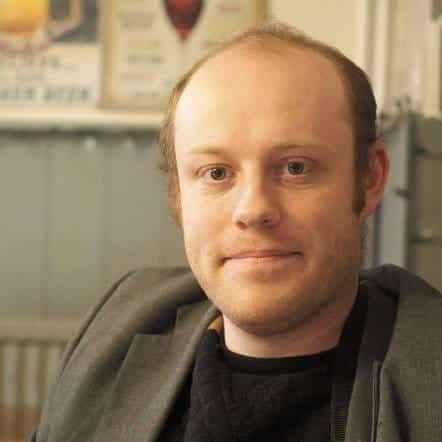 I am the CEO of Fantasoft an up and coming digital marketing firm based in the UK. I work as a blogger, SEO specialist and Web Designer, and my hobbies include making small films and writing music.
We were invited to come down and write a review for Middletons Steakhouse & Grill Colchester, following their grand re-opening recently. Having worked with Middletons previously promoting a competition with them, we were really looking forwards to going there and trying out the food for ourselves!
We elected to go on a Friday afternoon as Middletons would have a good level of traffic and we could assess the service of other customers.
The exterior of the building was clean and when we arrived they were just beginning to get busy. Despite the number of people already in the restaurant, we were seated very quickly at a spotless table, with comfy chairs and clean cutlery, near the window.
The lighting in the restaurant was soft and relaxing, and the background music was very quiet allowing for conversation, and the temperature was cosy. The menu had an excellent selection, and the drinks were nicely priced and not extortionate.
I and my companion ordered separate dishes so we could sample different things. I ordered the Garlic Mushrooms, which arrived well cooked and prepared in a truly amazing sauce! It was strong, peppery, and served with crusty, yet spongy bread. When I had originally ordered the garlic mushrooms I had expected something a little different, sort of similar to the battered garlic mushrooms many restaurants serve, but these were really exceptional, fresh, flavourful and very tasty! The mushrooms weren't at all greasy, and the sauce interacted with them on a deep level, with the Mushrooms delivering the texture supported by the peppery taste. They were very impressive! But there was more yet to come!
My companion ordered the Calamari, which can be tricky for some restaurants resulting in it having the texture of a plate of elastic bands. Middletons Calamari was very different. It was perfectly cooked and easy to eat whilst retaining the flavour of the squid. It was served in a nice golden batter which was light and added to the texture and flavour beautifully, the Calamari was served with a a lovely garlic mayonnaise dip.
By the time we had finished our starters, the restaurant was filling up, and the staff were working hard to make everyone happy. It's nice seeing staff so dedicated to making everyone happy, not just the people who they've got in to review them, and I was personally very impressed with their efficiency. There was no visible rushing or panic, everything just flowed beautifully. We were supplied with new water very quickly by our waiter, and before we knew it, our main meal had arrived.
I had ordered a 10 ounce Rib-eye steak done medium rare, with a Waldorf salad side. I elected not to go with any sauces, as sometimes they can make it hard to gauge the quality of the meat. The steak arrived was well cooked, and the flavour had been sealed in very well. I personally love steak, and it was definitely extremely good value! My steak was nicely done, and the quality of the meat was good, with nice marbling.
The steak arrived with crushed garden peas, and though I'm not normally a fan of mushy peas and similar foods, I was extremely impressed by the garden peas which were definitely freshly made there, and not out of a can. It also came with a flat field mushroom which was every bit as lovely as the garlic mushrooms I'd had earlier! The roasted tomato was a surprise, as usually they seem to arrive incinerated, but this one was very different, with no burning or singeing on the outside. It was lovely!
The Waldorf salad is a little complicated and it can be hard for some restaurants to get right. Middletons created a fantastic Waldorf, which really impressed both myself and my companion, the apples had fantastic bite and flavour, supported by a relaxing sweetness from the grapes, which is always an interesting mix with the walnuts and the slight bitterness of the celery that brings out the flavour even more and makes it one superb dish! We definitely recommend the Waldorf salads! They did an absolutely incredible job!
My companion ordered the Prime Surf and Turf, with an upgrade from prawn skewers to half lobster. This came with a 6 ounce fillet steak, which was ordered rare, and cooked to perfection. The lobster was delightful, tender and full of flavour, and nicely prepared, the steak like mine had nice marbling, and had a nice thick flavour that really complimented the lobster.
The fries which arrived as a side to the Surf and Turf were exceptional, beautifully seasoned, crunchy on the outside, soft on the inside, warm and full of flavour.
In the background, the customer service remained exceptional, with everyone's needs being met in the restaurant, everyone appeared to be having a nice time, and service continued to flow well, soon after we had finished, we were provided menus for deserts.
I chose to order the Middletons Sundae, I've rarely been able to resist a good sundae, and I was so pleased with it. The brownie was full of taste and went well with the soft vanilla, whipped cream and nuts. I really loved it. For me it was the perfect end to a lovely meal.
My companion ordered the Crème Brulee which was something I'd never personally tried before. The taste was beautiful, and it arrived with a shortbread biscuit. The custard cream was nice and sweet and really worked well. It's definitely something that I will order myself at some point soon!
We would like to thank Middletons for inviting us down to dine with them and review their restaurant. They provided an exceptional level of service throughout our visit, not only to us, but to all their other customers as well.
I would like to give a shout out to our waiter Will, who did an exceptional job of serving us!