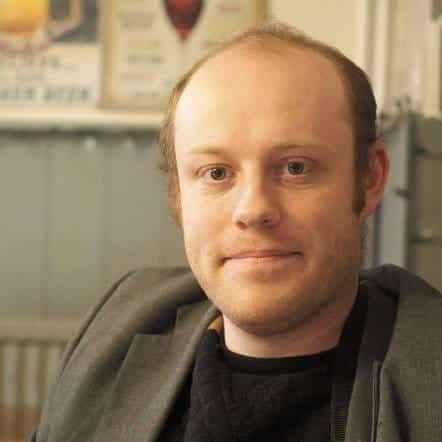 I am the CEO of Fantasoft an up and coming digital marketing firm based in the UK. I work as a blogger, SEO specialist and Web Designer, and my hobbies include making small films and writing music.
One of the most annoying things being an affiliate marketer is when you have the misfortune of your links being changed occasionally by companies who you're working with, and when you have those links on a multitude of pages, you can quickly find yourself short on revenue due to a link changing in the background, resulting in you having to go back through pages and pages changing all the links over to your new affiliate link.
This is annoying as hell! But there is a great workaround. 
What you do is fairly simple, you set up a link on your main website that acts as a 301 redirect. This is the link that you send all of your users through.
Let's say: https://sect.news/ is our website. One of the redirects I have set up is to Content Studio, one of my favourite little programs. The company keeps changing their deals and affiliates which is a pain in the neck. So to deal with this I set up a redirect on this site at an address of: https://sect.news/contentstudio.
When people go to that new link, they are sent via 301 redirect to a new location url of my choice, which is my affiliate link for Content Studio.
I can then set every link on every website that I promote Content Studio on to  https://sect.news/contentstudio. This is a little time consuming but in the long run it will save me a lot of time, energy and money, increasing my ability to fix a potential affiliate link change without any real trouble. 
So what is going on?
I started off by going to every website I promote Content Studio on. The link I have now put on each website is uniform and doesn't need to be changed ever again, saving me a lot of time and stress, because now all I have to do is alter where that link goes to through the redirect when the company changes the link.
This means that when the affiliate link changes, I no longer need to worry about going through a tonne of sites and changing all of my links. I only need to change the link in one place and that's the redirect.
So How Do I Do It?
I use WordPress, so first of all I looked up a good redirect plugin. There are a number of 301 redirect plugins. The plugin I used and installed is called 301 redirects by Webfactory Ltd. It is a nice, efficient plugin that makes the job easy. With this plugin it was easy to set the link to be redirected and the target that you want to send people to. The target can be changed easily though for some reason my browser remembered to send me to my test site for it. So if you are experiencing issues, try it in an incognito mode or clear your cache. 
All in all I was very impressed with Webfactory's plugin. It made everything really simple and easy and has made my life a lot less miserable. I absolutely hate having to change things constantly because like everyone working in this game, I'm lazy as hell and I have no shame admitting it!
If You Don't Use WordPress
Look up how you can perform a 301 redirect with the website builder of your choice. It is possible on almost every kind of website builder, no matter which company you are with. You will definitely want to contact support for the builder if you are unsure of how to do it. There are some website building companies that can't provide this service. 
If your website builder doesn't allow for you to perform this action, then think about it like this: It's a relatively easy process with wordpress and if you run an affiliate empire, it might be easier just to get a cheap site together so you can just run things through it.
I hope this helps!