When you invest time, money and effort into making an advert and you end up with a finalised product that both looks and feels good, most businesses will put the advert out on YouTube and share it to Facebook or put the advert out on Facebook, put some money behind it, embed it in their site and be done with it. You could do this and get average results…
Or you could take things to the next level…
You've spent a tonne of money, time and effort, so you might as well get the best bang for your buck. You are going to want to get your video everywhere you possibly can, get that video linking back to you and crush your lazy competition to a gooey paste because it doesn't take a lot of effort, and because if you are not doing this, you are missing out on potential traffic, customers and most of all sales. 
Let's look at this in a way that takes money into account…
If you spend £50.00 on an advert and put it out on one platform, that is one audience you have put £50.00 into. If you put it onto 10 platforms, that's 10 audiences you have put £50.00 into that can see you and a massive increase in potential customers. That's 9 free audiences you can hit for just a little time and effort, and considering the time spent making a good video ad, that's worth it!
Does this mean all platforms and audiences are equal? Not remotely! Some platforms you are really unlikely to get any results from. But you might as well get the videos on there because it's still a backlink to your business that someone could click, it's still another video ad appearing in search engine video results that references your company, and it's more information about you everywhere on the good old interne, and the only cost is time.
Let's take competition into account…
It's possible you have local competitors on YouTube and Facebook and they are better at keywording and video SEO than you. You may never be able to beat them. But then again, if you are on 10 more platforms they aren't tapping into, you have access to a completely different audience that they simply are not aware of. You have more reach, more influence and more power.
Uploading your video to as many platforms as possible is always a great idea…
So What should I think about when I do this…
Always have a different title and description for each video upload, even though the video is the same. Search engines hate multiple identical descriptions. You will want similar titles, with the name of your business and similar names on them. 
Your descriptions can be similar and should feature the information on your local area if possible. Town names are good, postcodes of your business and the local area. You wanna appear in as many weird niche search results as possible.
Try to put around 200 words in your video description, even if it feels a lot. Make sure you use different keywords and tags if possible. If you use hashtags ONLY hashtag towns and places you deliver to. Don't compete with the big pond by using #business because the sharks dominate. You want to be the enormous fish in your pond and smash your local competition.
Checklist:
1: Video Name: can feature town name or post code as well as business name.
2: Video Description: add town name, or nearby towns, local postcodes, and try to hit 200 words. Hashtag local towns.
3: Tags and Keywords should be your business name and local places if possible.
4: On every service you can, include backlinks to your website and tag the backlink as a pinned message in comments. Get the traffic you deserve!
Special note. Some backlinks are better than others, but all these are designed to just be there in case someone needs to click them. Get what you can.
Video Platforms:
Here are some of my favourites.
Vimeo: You won't have a lot of space to use on Vimeo, but if you only have a little bit of video, you can make a small splash here. Vimeo is great as it ranks nicely in search results, it promotes quality over quantity and it's an easy platform to use. I highly recommend it. 
Veoh: A nice little secret weapon in your arsenal. Veoh is a place you can get videos up that your rivals probably have never even heard of, let alone considered. 
Dailymotion: A great secret weapon your competition won't be using. Dailymotion is a wonderful website for getting videos out there.
Metacafe: If your content is short, consider metacafe as a great place to upload your video. You can even get paid 5 dollars for every 1000 views. Nice.
Then you have the bread and butter… 
Facebook, YouTube, Instagram, Wistia, Vidyard, LinkedIn…
You will want to upload it to your website too, and everywhere else you can find because every time you put it somewhere else, you increase your potential audience. There are so many places you can put your videos. Make sure to include as much information as you possibly can, and always keep it different. 
Destroying local competition
If you want to dominate local competition, I'd recommend blogs as the number one way to do it. You can write the blogs then record them as videos, upload the videos to all your different accounts then backlink to your blogs. If you're running a business you've got to be fast, efficient and lethal, cover every base and maximise your chances of acquiring new customers.
For more information on blogging, click here. It's easy and fun and I earn the bulk of my income through it.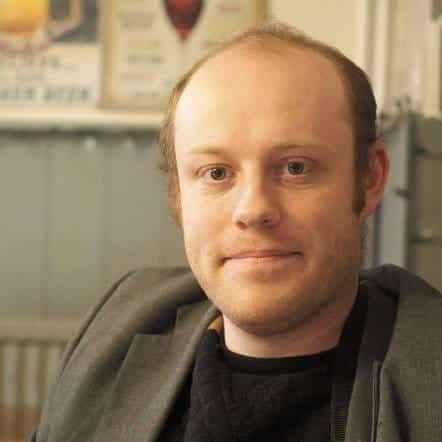 I am the CEO of Ramro Synergy LTD, an up and coming digital synergy firm based in the UK. I work as a blogger, SEO specialist and Web Designer, and my hobbies include making small films and writing music.