If you are a business owner working to try and get your business seen, the most important thing you can ever do is ask new clients how they found your business. There are so many ways that you can get yourself out there, from local Facebook ads and Google AdWords, to Tumblr and Reddit posting. Maybe you are sharing posts from your page into groups. So when you are trying to get customers to buy your product, there's one thing to always remember:
You NEED to Know Where The Customer is Coming From!
Most of my customers are referrals. I'm quite lucky to know some very good people who recommend my services regularly. Connections are great to have, and because I know this, I can always call one of my friends or customers and thank them personally.
As I am a digital marketer, I always ask my customers to ask their customers where they come from. The simple line "Hi, it's lovely to meet you, where did you find out about our services?" Is a great way to get the answer: Facebook, Google, The board in town, or my sister recommended me. 
So let's say they say any of the first three answers: Bam, you know you have a return on investment with one of these three ads. If you have people constantly coming in from Facebook, you can choose to put more money into the advertising machine to increase your customers. If Google is the most successful, then they are the ones to advertise with, even if you really believe the other areas are useful.
Every customer should be asked where they found your business because it is the best way to ensure that when you are running adverts for your company, you will get the best bang for your buck.
Stop Advertising In Places That Don't Work
One of my clients was spending hundreds per year on Yell advertising, yet they never really knew whether or not they were getting customers in from Yell. Once I asked them to start asking their customer how their customer found them, they found out most customers looked up their services on Google. There was also a trickle of customers coming in from Facebook. Over an entire year, not one customer came in from Yell despite the metrics looking good.
I said the customer should stop using Yell and a few of the other services that weren't helping their business. With a combined list of unsuccessful services including one costly board advertisement, the business owner was able to save over £1400.00 per year.
So What Next?
The customer is being found on Google, and this is not because of Google Ads. This is because of SEO. I'm working on their site and providing the SEO services which means I'm valuable, so I could technically charge more money. Instead, I recommended to the customer to spend some of the money on localised blogs that included their services.
We hired a blogging company to provide some great localised content for the website, putting £1000.00 per year into localised blogs featuring services. The results were an increase in traffic and potentially in people finding the company.
A great company to hire if you want someone to write you awesome blogs that you can set to local key wording strategies is TextRoyal.
So What Was The Problem?
The problem before we investigated was that my client was spending a lot of money on a service that simply was not working effectively. The money was effectively being burned and they gained no benefit from being on Yell.
By investigating and asking their customers where they found it about my client, I was able to save my client a huge amount of money every year, and then increase my client's ability to earn money whilst saving them money. I didn't charge more for my service and I have had two recommendations from my client, leading me to having more customers.
Personal Experience 
As a digital marketer who has worked with over 70 companies to date, I have come to realise that the two best ways of being found are by Facebook and being found on Search Engines.
Facebook adverts are relatively easy to set up and I generally recommend promoting your page to get the best bang for your buck. All my social media clients get £50.00 worth of ad spend as part of my deal with them, but I recommend spending a minimum of £120.00 per month for the best results. 
For websites, nothing beats being found by people actively looking for your business. Writing blogs is pretty easy, click here for my quick and easy guide. If you don't have time, you can order reliable content from TextRoyal.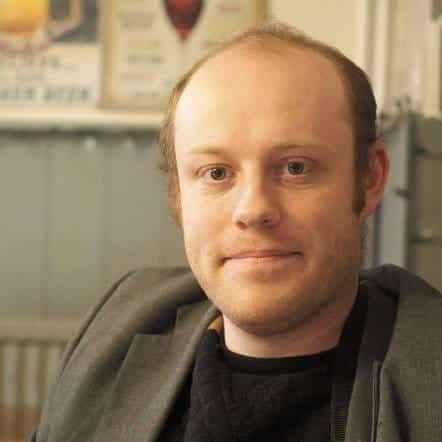 I am the CEO of Ramro Synergy LTD, an up and coming digital synergy firm based in the UK. I work as a blogger, SEO specialist and Web Designer, and my hobbies include making small films and writing music.