Search Engine Optimization (SEO) is the process of increasing the quantity and consistency of traffic to your website through organic search engine results. This can be achieved with a little time and effort, and is not nearly as complicated as many people claim. In this blog I will teach you how you can improve your SEO, a bit about what SEO actually is, and to cut a long story short, let you know that it's not the most complicated thing in the world. It's so easy anyone can do it!
Why is SEO important?
On a search engine, there are two types of traffic, organic and paid. Paid traffic is traffic you get with ads, and it costs you money. Good SEO will lead to a stream of natural organic traffic and you won't have to pay every time someone clicks on your website. Good SEO will lead to a lot more traffic than the basic traffic you will get if you don't bother with it. Traffic will also be consistent and reliable. It will lead to easier discovery on search engines for potential customers, and it's worth learning about. Optimizing your website for search engines is really simple. If you are reading this blog, you can do it, and I will help you.
The Basics
Here are 9 basic things you can do to help you stand out on search engines and get free traffic!
1: Relevant Domain Name: The Domain Name is a key factor of getting people into your website, having a domain name that is relevant to your business is an advantage as it will help you get found. There will be more information on this later. My friend owns an Italian restaurant called Miseria E Nobilta. His website mentions the name Miseria E Nobilta. The restaurant was named after a film. The issue here is people looking for the film will look for the website, resulting in high bounce rates. He would be better off using the words colchester, italian and/or restaurant in the website name as it will destroy his competition who have similar names. Branding can come later and be all over the site in keywords. A good domain name is between 6 and 14 characters.
2: Wordcount: I have a rule of at least 750 words per page on the website, with at least 1000 words on the home page. Most small companies barely have 250 words on each page which is why they simply cannot compete with information from stronger websites. It takes time but it will reap rewards. Wordcounts are good because you can use them to contain a few things.
Keywords: These are words like SEO, Website, Websites, and Optimization that I have in this blog. These teach the search engines what the blog is about (more on how they learn this stuff later!) Do not use too many keywords, or use them too often or they will be seen as spammy and hurt your site.
Long Tail Keywords: These are groups of words people may search for like "long tail keywords", "search engine optimization" and "natural organic traffic". These are more direct to the topics at hand and are very useful. You want to contain two of each long tail keyword per page.
Location Information: Let the customer and the search engine know where your website/business is located. So few people add this on every page, but if you do, you'll be one up against the competition.
Do NOT copy and paste anything. Always paraphrase if you are using the same information. Same information is bad, spammy and I do not recommend it. Also don't copy and paste any information from anywhere else on the web. Everything needs to be original.
3: Page SEO Titles and Meta Information: It's important to have an SEO Title and Meta Information for your page. I'll give an example:
Title: SEO Titles and Meta Information | Sect.News | Tutorial
Meta Information: In this tutorial, I will help you learn how to properly set up the SEO Titles and Meta Information for your website.
In the title I have described what thee page is about, put the website title, to link us in, and added Tutorial as a buzz word to bring people in. This job makes me feel like a spider, moreso than the cobwebs around my room. The meta information adds a little bit more and is relevant to the title. You should include your company name in the meta title and information as well if possible, or if it feels natural. You want 54 or less characters in the Title and between 130 and 150 words in the Meta Information. You do not want to have duplicate meta information on your pages, as this will get you penalised.
4: SSL Certificate: I'm not going to lie, setting up an SSL certificate is a nightmare and a half on some platforms. Especially wordpress, but it's worth it. An SSL certificate is becoming a necessity for any person who wants their site to rank high, as they help protect people who go onto the site and keep data encrypted. You can find some more information on SSL certificates on my earlier blog: here. You will know if you have one because your site will show a little padlock next to the URL in the search bar at the top of your browser. If you don't have one, you should make it a priority to get one.
5: Alt Text for Images: You'll want to add alt text to each image you upload to the website. Let's say you upload a picture of your chef cooking, you can add "cooking at our restaurant in town name" this will help the image show up in search results as relational to your website. If you are a restaurant in town name and you do this, when people look for "restaurants in town name", the image will be relevant. Because it's relevant and appearing in search results your site will have more value in searches for these search terms as the images are related to the content of the site.
6: Use internal links to pages with relevant information. Earlier in point 4, I mentioned my earlier blog and linked back to it. It's relevant to the topic of SSL Certificates I was discussing. Most of my blogs I end up knitting into what I call "backlink superclusters." Check out my Restauranomicon for all the information on restaurant advertising a person could ever need to become successful in the business! I've gotten a lot of clients for writing all these blogs!
7: Use anchor text for internal links. I personally like to say: Check out my blog on blogging: here. However earlier when I mentioned checking out the Restauranomicon, this was Anchor text. This is different to simply writing: here, because it defines where the hyperlink goes. For example, if I want to link to an important blog on: how to get ranked on google with two simple and easy tricks, I use anchor text to add relevancy. I bet you're also thinking "wow, I want to get ranked with some simple and easy tricks." Use the blog, use the information, and be successful. But finish reading this one first!
8: Keep your content easy to read. I like being a little chatty and silly, which is a problem sometimes, as it makes me seem a little unprofessional, but it's more human than writing like a robot. Some people use a conglomeration of inefficient and verbose words which will alienate an audience. Keep everything simple and win.
9: Video SEO: Upload some videos to YouTube and link the videos to your website and relevant pages or blogs on your site. I'll explain a little more in the video below!
You can also get into backlinks if you like. Backlinks are powerful but annoying to obtain. Whilst useful, they're not 100% necessary, but they're nice to have! Here's a blog that will help you learn a little about backlinks. There's a lot more information out there, but the first 9 points here will be the bread and butter of owning at SEO!
The Five Secret Bonuses!
1: Fresh content is always useful and a strong 750+ word blog every month will help your site stand out. Make sure to keep all content relevant to your business/website.
2: Have a list of services on every page you can, and if possible a page for each service. A list that has Tool Repair, Key Cutting and Bike Maintenance linking to each of these pages will be useful, and even more so if each of those pages links to the other two pages with anchor text. It's kind of like knitting. A well knitted site will make Grandma Haggis the big bucks.
3: On your contact page, put a list of the surrounding towns and areas you cover along with a complete service list. Make sure your address is included. If you want to go a little crazy, write some directions from up to three local landmarks that are common. This will help distribute text nicely and also help localise you. Always include a map. Embedding one from Google maps is easier than getting your developer to connect directly with Google, and will save you energy if their account becomes inactive for any reason. I've seen a LOT of sites where the developer has parted ways and the maps no longer work. It's irritating and looks unprofessional. (Increases bounce rate!)
4: Look into getting an XML sitemap so that crawlers can easily scan your site. (More on these creepy crawlers later!)
5: Add Google Analytics so you can see what's working on your site. This will inspire you and show you where your efforts are most effective!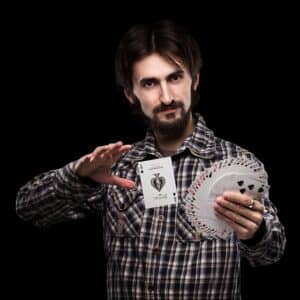 There are three main things that we need to look for in a well optimized site:
High Quality Traffic is incredibly important. You can have all the visitors your website can handle, but if they're coming to your site for all the wrong reasons, or because your site is listing for things you aren't selling, that's not quality traffic. It's going to result in disappointed visitors leaving the site quickly, increasing your bounce rate and devaluing your website. Instead, you want to target customers who are truly interested in your products. Many people create niche websites that focus entirely upon selling a very specific type of product, or, alternatively, they focus on a distinct brand, for example a specific brand of clothing, allowing them to gain authority for relevant search terms instead of randomly getting traffic for many different search terms. My main business is helping restaurants, so I have a lot of content on my site aimed at helping restaurants. When people find it, they know I can help them and so I get a lot of leads on my site when it comes to restaurant marketing.
The volume of traffic. More traffic is easier if you have the right users clicking through from certain search engine results pages (SERPs). Volume of traffic is really useful, as long as you are getting people who are interested, however, if you have a high bounce rate with people leaving your site, there is a good chance they are not interested in the website they have clicked through to, so the website will cease to rank so highly for whatever these people have searched for. Make sure that you keep all of your content relevant to what your website/business stands for and high volume will give you great rewards.
Organic Traffic: There are two ways to stand out in the search engine results. The first and easiest is to have an advert which will allow you to rank as the highest results on the search engine page. This is not organic though, and it will cost you every time you get a potential customer so this isn't what we're going to go for. Our focus is to get a high ranking so our traffic coming through to our website is valuable organic traffic that we don't have to pay for. This is what I would call a 'win.' If you follow all of the 9 points I laid out earlier, you will start to stand out within a few months.
So, the end goal is simple! Providing relevant data and results for a large volume of organic traffic is what we're going for. This will result in your website gaining power, allowing you to rank as higher than your competition, forcing your rivals to pay for ads if they want to compete.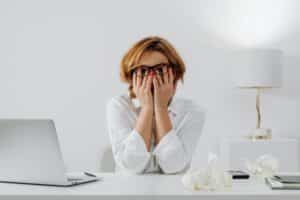 SEO doesn't happen overnight.
Sometimes it can take a while for SEO to work. For my first site, I didn't see anything for years. But I didn't know anything back then. Now, I'm getting sites to rank in a few weeks, which is pretty cool, but I'd say 3-4 months of writing one blog a month will get you a nice foothold. I love adding information and writing so I'd say write as often as you like and write evergreen content that relates to your business. Let's say you're an Indian Restaurant, you could write a chicken tikka masala blog, with information about it! Yummy! It'll really help you stand out locally too when people look for tikka masala, they'll know you're a pro! You should probably use more images than I do. My blogs tend to be gigantic text walls. I write to inform and I find pictures distract, but most normal people like good pictures! (Don't forget those alt-tags!) Keep working on your site and don't give up. An abandoned site will not do well in Google or on other search engines. It's a labor of love.
How do Search Engines Work Anyway?
A search engine is a commonly used website where you type (or speak) a question into a box. Google, Yahoo!, Bing and Duck Duck Go are very popular sites on which people can find any information they seek. When a question or request enters the search box, a list of hyperlinks appears. But how and why are they created and listed?
Search engines such as Google have a program called a crawler that goes out and collects data on every site they can access and locate on the internet. When they find a site, they 'crawl' through it, cataloging the information on the internal links on the site's sitemap and any external links that link out. The crawler then relays all it's collected information to the search engine. If your website is crawlable, it will start to populate on search engines. Of course, it's a little more complicated than that, but if I babbled on about it all day, everyone would get really bored. I'm bored just *thinking* about it!
There are several variables that go into a search engine's algorithm:
Domain Level Keyword-Agnostic Features: These include the domain name length, TLD extension and weather or not the site has an SSL Certificate. It is generally a good practice to have a short domain name length, aiming for between 6-14 characters. You will want to avoid complicated words or confusing combinations of words. An SSL Certificate is really important these days, as most websites without them are penalised by search engines. As I mentioned earlier, you really, really should get one if you don't have one!
Domain Level Link Authority Features: How many links go back to your website, are they good quality relevant links or irrelevant links? We mentioned in our earlier blog that directories can improve a website's presence. It's important to include information about the page on your website you link to with the directory so that the information on the directory is relevant to your site. This will increase the value of the link. Be mindful not to copy and paste any information from your site as search engines hate this. We recommend writing around 500 words about your business to ensure a powerful relevant backlink! (In most cases around 250 would be sufficient but I don't like to take chances!) Powerful domains giving do-follow links to your page are great because you can only gain from having a strong site linking back to you. No-follow links are more common and it can be a bit tricky getting backlinks from a bigger site. Whilst this is really useful, it should become a focus after all other practices have been met. You can always offer to do guest blogging for other websites to get backlinks from them.
Domain Level Keyword Usage: Keywords in domains are really useful. Let's say Ricardo and Smith run a law firm in Colchester. colchesterlawfirm.com would be a better name to use than ricardoandsmiths.com No one knows who Ricardo and Smith are, but if you have a name like colchesterlawfirm, when people look for a colchester law firm, these words will be prioritised often over a more powerful domain. This can be the difference between your business beating the competition and losing. I understand the value of branding, but that can be over the website anyway.
Domain Level Brand Metrics: Does the brand/domain name have a large amount of mentions on other websites, such as news sites, media sites and on social media? If so this will help increase your authority. If you've got a friend's website, if they mention you occasionally, even if they're not linking back to you, it can still help.
Page Level Social Metrics: The quantity and quality of links appearing on social media, tweets, shares on Facebook, Tumblr, Pinterest and more. Quality is important, so if you are getting no interactions, your links are useless, however if you're getting a ton of engagement, this will make all the difference to your domain's authority.
Page Level Link Metrics: This is your PageRank, your trust metrics and the quantity and quality of linking root domains. You don't want a ton of spammy backlinks causing you problems, so avoid buying backlinks from any shady dealers who promise you the world if you cross their palm with silver.
Page Level Keyword and Content Based Metrics: This affects the pages of your site, for example, this page is about SEO, so I mention SEO a lot, but not too much as I don't want it to be spammy. I use the keyword sparingly, and try and sneak in long tail keywords like "how can I improve my SEO?" this means that when the search engine crawls my site and locates the long tail keyword, it'll help me when people are looking for the search term "how can I improve my SEO?" because the long tail is mentioned thrice on the page and isn't spammy, but it's relevant to the search term. Everything in this blog is relevent to improving SEO and teaching about it, so it's going to be useful and worth a read. Quality content will lead to a low bounce rate and ergo be relevant to what the searcher sought when they entered their search term. If you write good content (I recommend 750 words per blog) you'll be fine as long as it's relevant to your business!
User Usage and Traffic/Query: What are the engagement metrics like? Do people stay on your site? (They will if you write relevant content!) What are the bounce rates like? Do people stay on the site and keep reading articles? Do they click through to other articles. If you're making good content, you will keep your audience, worry not, friend.
Page Level, Keyword Agnostic Features: How long is the content (in this case too long.) A good 750-1000 words will be sufficient to beat your competition when it comes to blogs most of the time, though for cities, I'd recommend 1000-1250, ensuring to add local keywords. Is it readable? "I like writing simple content because it's easier to read" will definitely do better than "One doth prefer to use a magnanimous amount of complex words to confuse one's reader and leave them most befuddled and aghast,  and would not be the apposite election to employ if one wanted a low bounce rate." Keep it simple, keep it relevant and use good keywords. (Long tail keywords being like the "how can I improve my SEO?" which I used earlier!)
To Sum It All Up:
SEO is really, really boring, but it's worth the time and effort. SEO has got me more clients than emails, phone calls, word of mouth, Google and Facebook ads. I don't even spend that much time on it. I just worked like a dog for two or three weeks writing 20 or so detailed blogs for my business website and life became a lot easier. Blogging can be hard at first. If you have trouble, I've written a handy guide to blogging. I hope it helps! If you liked this blog, please consider sharing it with people! Spread the word, and link back to it! Have a fantastic day!